Players Donate Funds To Foundation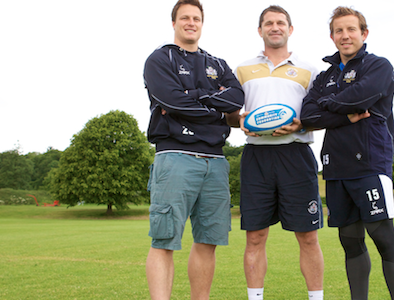 Squad pledge £1,000 to TAG programme
Bristol Rugby's first team players have donated vital funding to the Community Foundation ahead of the new season.
The players - who raised funds throughout the 2012/13 campaign via a number of initiatives, including the Golf Day – have kindly pledged £1,000 to the charity.
The donation will go towards new equipment for the Foundation's TAG programme, including balls, cones and bibs.
"This is an excellent gesture by the first team squad and emphasizes the close relationship between the Foundation and the Club," said Community Foundation Chief-Executive Ben Breeze.
"The Future Stars TAG programme delivers TAG rugby to over 12,000 young people across the region and this donation enables us to provide brand new equipment to use."