Middleton: It's In Our Hands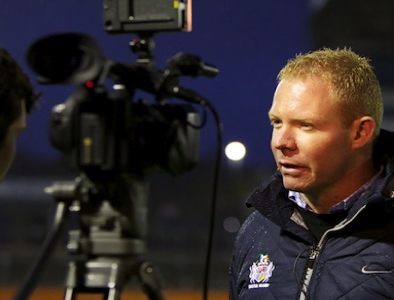 Head Coach pleased with character after win
Liam Middleton expects his players to continue their recent good form as the RFU Championship campaign picks up pace.
Bristol scored four tries to seal maximum points against Rotherham on Sunday, and the Head Coach believes performances can be even better.
"First and foremost, the win was the most crucial thing on Sunday – we had to get the points in the bag," said Middleton. "We've made it clear that we can't afford any slip-ups between now and the end of the season, so to come out and get the bonus point is pleasing.
"It's not often you get a good lead in the first half, so I was pleased to go in with some breathing space and we knew we needed to push on in the second half.
"Titans came out hard and got fourteen points from our lapses in concentration – but we'll learn from that and mature from those defensive errors.
"We've said it before, but this is an incredibly tough league and it's so tight now at the top with a number of sides battling for a place in the top four.
"We had a couple of slips early in the season which we are unhappy about, but I believe we will come into excellent form over the next four to six weeks.
"The boys are in charge of their own destiny now. They've shown fantastic character over the last two months and it's imperative we keep that going."