Thompson Helps England Students To Victory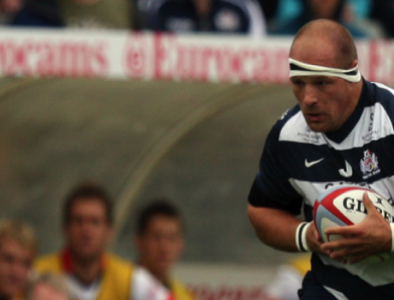 Prop's England side see off Portugal challenge
Wayne Thompson helped coach England Students to an impressive 25-20 victory against Portugal last Friday.
The Forwards Coach watched the students break their three-year jinx in Lisbon, largely thanks to a twenty-point haul from fly half Sam Katz.
"'It's the first time we've beaten Portugal, who are an IRB rated side, so we're pleased," said Thompson. "It was a close game, but we've lost narrowly in previous years so it's nice to get the win.
"France are next up at Richmond – the France Students side are one of the best teams we will come up against, a lot of the university students also play for the Academies."
The clash against Portugal was the first that the prop has been involved in, since accepting the role of Forwards Coach in December 2012.
He added: "I was asked prior to Christmas by Steve Hill [previous forwards coach] and James Farndon [Head Coach] if I was available to coach the forwards.
"I asked Liam [Middleton] and managed to fit it around the training schedule here at Bristol.
"The standard is excellent – we have lots of guys who have played RFU Championship rugby, and some boys who have gone on to play Sevens, like Tom Mitchell.
"I speak to players regularly, emailing them clips and watching video footage. They obviously have exams and coursework to prepare for, so it's a case of fitting in around their university commitments."