First Team Squad
Bristol Rugby First Team Squad 2013/14
Kyle Traynor
Kyle Traynor joined Bristol Rugby ahead of the 2012/13 RFU Championship season.
The loosehead prop, who joined from Heineken Cup semi-finalists Edinburgh, graduated through the Scottish ranks, representing his country at under-19, under-21 and 'A' levels.
Traynor made his Scotland debut as a replacement in the 23-10 victory over Fiji during the 2009 Autumn Internationals.
The prop enjoyed a fine 2012/13 campaign, representing Scotland versus Tonga as well as making twenty-one appearances for Bristol, establishing himself as a key member of the first team line-up.
Follow Kyle on Twitter at @Kyletraynor.
Sponsored by: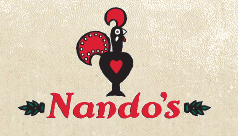 Player Stats
| Date | Opposition | Tries | Conv | DG | Pen | YC | RC | Pts | Mins |
| --- | --- | --- | --- | --- | --- | --- | --- | --- | --- |
| 12/04/2014 | Moseley | 0 | 0 | 0 | 0 | 0 | 0 | 0 | 40 |
| 23/03/2014 | Leeds Carnegie | 0 | 0 | 0 | 0 | 0 | 0 | 0 | 80 |
| 09/03/2014 | Cornish Pirates | 0 | 0 | 0 | 0 | 0 | 0 | 0 | 80 |
| 01/03/2014 | Rotherham Titans | 0 | 0 | 0 | 0 | 0 | 0 | 0 | 80 |
| 23/02/2014 | Plymouth Albion | 0 | 0 | 0 | 0 | 0 | 0 | 0 | 32 |
| 16/02/2014 | Nottingham | 0 | 0 | 0 | 0 | 0 | 0 | 0 | 80 |
| 08/02/2014 | Bedford Blues | 1 | 0 | 0 | 0 | 0 | 0 | 5 | 80 |
| 02/02/2014 | Jersey | 0 | 0 | 0 | 0 | 0 | 0 | 0 | 61 |
| 18/01/2014 | Leeds Carnegie | 0 | 0 | 0 | 0 | 0 | 0 | 0 | 80 |
| 28/12/2013 | Moseley | 0 | 0 | 0 | 0 | 0 | 0 | 0 | 80 |
| 21/12/2013 | Ealing | 0 | 0 | 0 | 0 | 0 | 0 | 0 | 80 |
| 10/12/2013 | Aberavon | 0 | 0 | 0 | 0 | 0 | 0 | 0 | 79 |
| 01/12/2013 | Leeds Carnegie | 1 | 0 | 0 | 0 | 0 | 0 | 5 | 80 |
| 10/11/2013 | London Welsh | 0 | 0 | 0 | 0 | 0 | 0 | 0 | 76 |
| 02/11/2013 | Plymouth | 0 | 0 | 0 | 0 | 0 | 0 | 0 | 80 |
| 27/10/2013 | Nottingham | 0 | 0 | 0 | 0 | 0 | 0 | 0 | 80 |
| 28/09/2013 | Jersey | 0 | 0 | 0 | 0 | 0 | 0 | 0 | 80 |
| 22/09/2013 | London Scottish | 0 | 0 | 0 | 0 | 0 | 0 | 0 | 80 |
| 15/09/2013 | Cornish Pirates | 0 | 0 | 0 | 0 | 0 | 0 | 0 | 80 |
| Total | Played 19 | 2 | 0 | 0 | 0 | 0 | 0 | 10 | 1408 |
| Competition | Played | Tries | Conv | DG | Pen | YC | RC | Pts |
| --- | --- | --- | --- | --- | --- | --- | --- | --- |
| 2013-2014 Championship | 17 | 2 | 0 | 0 | 0 | 0 | 0 | 10 |
| 2013-2014 B&I Cup | 2 | 0 | 0 | 0 | 0 | 0 | 0 | 0 |
| 2013-2014 total appearances | 19 | 2 | 0 | 0 | 0 | 0 | 0 | 10 |
| 2012-2013 Championship | 18 | 1 | 0 | 0 | 0 | 2 | 0 | 0 |
| 2012-2013 B&I Cup | 3 | 0 | 0 | 0 | 0 | 0 | 0 | 0 |
| 2012-2013 total appearances | 21 | 1 | 0 | 0 | 0 | 2 | 0 | 0 |
| Total Championship appearances | 35 | 3 | 0 | 0 | 0 | 2 | 0 | 15 |
| Total B&I Cup appearances | 5 | 0 | 0 | 0 | 0 | 0 | 0 | 0 |
| Total Bristol Rugby appearances | 40 | 3 | 0 | 0 | 0 | 2 | 0 | 15 |
Player information
| | |
| --- | --- |
| D.O.B. | 27th February 1986 |
| Height | 6'0'' |
| Weight | 113kg |
| Position | Prop |